Aspire Channel Swim 2017

I can't really remember learning to swim as a child but I do know my Dad taught me. What I can remember though is being on family holidays in France and my older and much taller (at the time) sister thinking it was funny to carry me out of my depth in the sea and drop me! Maybe that's how I learnt to swim? Ha!
My childhood memories of swimming are that I loved it. My parents would always refer to me as the water baby. If I could have spent all my time swimming in the sea or in a pool, I would have.
In adulthood I've only been swimming a handful of times, mainly on sun holidays where it's been to cool down rather than actually swim. We take the kids swimming but again, more of a splash about than any form of exercise for us. So when the hubby mentioned joining a team of people to complete the Aspire Channel Swim, I was pretty excited about it! This was my opportunity to rediscover my water baby self.
So who are Aspire and what's the challenge?
Well did you know that someone is paralysed by a spinal cord injury in the U.K. every 8 hours? No, neither did I. That's astonishing. Sadly, historically it's usually people between the age of 21-30 years old. The majority of which are male. Imagine suffering a major back injury caused by an accident so young. The worst part? There's currently no cure. That's why Aspire exist. They offer practical support to the 40,000 people in the UK, who everyday are living with the harsh reality of a spinal cord injury. The support exists so they can still live independent lives.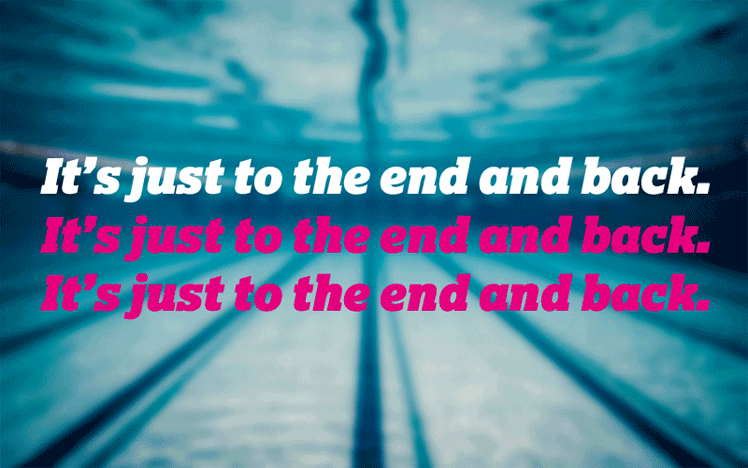 Such a worthy cause and that's why along with our team of fellow bloggers we'll be taking on the Aspire Channel Swim challenge. Over 12 weeks running from 11th September through to 4th December 2017 you can also take part, swimming the 22 mile challenge at your local pool, as an individual or as part of a team and at your own pace. How great will it be to get people of all ages to swim the length of the English Channel? And it's free to enter!
Aspire rely on the funds raised by hosting these charity events, as they currently receive no statutory Government funding. Last years challenge raised an absolutely incredible £580,000 and they hope to smash the target of £800,000 this year. Come on guys, we can do this. Sign up, get fit and let's raise the funds needed to support those people living with spinal cord injuries every day!
https://www.aspirechannelswim.co.uk/signup
I'll be swimming 2.2 miles of the total as part of our relay team of 10. That's 60 lengths of a 50 metre pool or 120 lengths of a 25 metre pool, which I'll be tracking on my brand new, pink TomTom Runner 3. I took the plunge to start training around a month ago and I can tell you swimming is not the 'walk in the park' I remember as a child. It's hard work and I was completely breathless after two lengths of our local 25 metre pool. Thankfully I soon found my breath and my rhythm.
I'm feeling excited for the challenge, I love being in the water and I know swimming is such an awesome form of exercise. Fantastic challenge, fantastic cause!
Keep abreast (stroke, ha!) of my Aspire Channel Swim journey here and across my social medial channels.