Simply Swim Review

If you've read previous articles on my site you'll know that the hubby and I are taking part in a swimming challenge to raise funds and awareness for Aspire, a spinal cord injury charity in the UK. It is such a worthy cause and affects way more people in the country than I could have imagined.
Up until a few weeks ago, I'd never been for a serious swim session for years. Usually with two kids in tow the most I get to do is splash around in the baby pool. My part in the relay team for Aspire starts this month so I was over the moon when I was contacted by Simply Swim to see if I'd be interested in trying out a swim suit from their brand new range. The Halocline swimwear range is made from Xtra Life Lycra so I knew when I made my choice I was picking a swim suit that has been made to last.
I chose the Nancy Swimsuit and I love how practical it is whilst also looking really feminine and stylish. The pink contrast panel and V neck make for a flattering cut to the swim suit. Black is generally a slimming colour anyway but the style and cut of the swimming costume along with the contrasting panel make for a winning combination.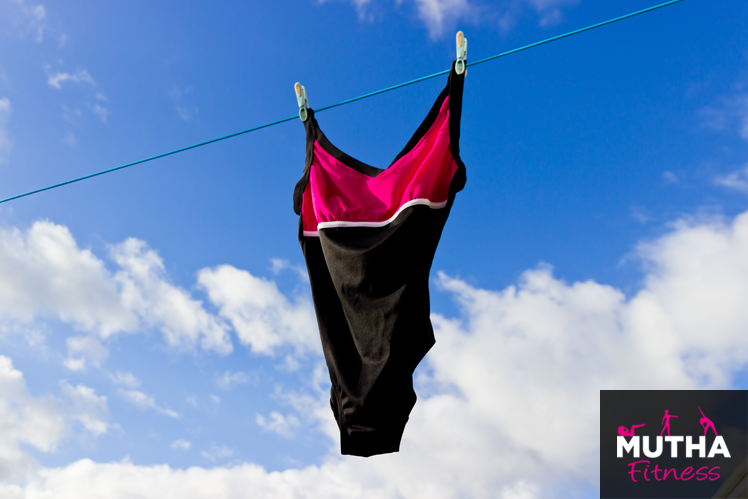 The practical side of the Nancy swim suit is that it comes with adjustable straps that are nice and thick so they don't dig in like thin straps tend to and you can adjust them to make them tight enough that they don't slip down or move around without it being uncomfortable. I love the scoop back design and I really felt like the suit fits in all of the right places. Ten out of ten for comfort!
I've been wearing my new swimwear for all of my training and it has retained it's shape after every swim. I've also noticed the bright pink panel is still bright pink so the chlorine resistance has been put to the test and passed.
There are so many fantastic designs to choose from in the Simply Swim Halocline range and they even do some gorgeous kids swim suits too. Go have a look and update your swimming wardrobe!

*Disclaimer: This was a collaborative post with Simply Swim and I was given the Nancy Swimsuit in order to give an honest review. All words and opinions are my own.