SKINS DNAmic Compression Tights Review

I was so happy to be invited to choose something from the new SKINS DNAmic range ahead of the official launch. Their products look awesome and I'll be honest, I really struggled to make my decision because there is so much variety in the colours and patterns of the new range. If you're looking for solid block colour, they've got them. If you're looking for heavy, vibrant patterns, they've got them. You'll be spoilt for choice.
Anyway, once I got over my initial 'kid in a sweet shop' excitement, I narrowed it down to patterned kit. The product and design I chose was the SKINS DNAmic Womens Compression Long Tights in Botanica. My concern was choosing the right size as this can always be an issue with online ordering so I used the size chart provided on the site and going by my height and weight it suggested size small. Now let me just stop here and say that as someone with a larger lower half than top I was a little sceptical that I'd fit my 'squatters' butt and thighs into them. I trusted the size guide though and selected small.
When the parcel arrived the tights were in a cool looking pouch covered in the Skins logo, I love good packaging and I even let out a little eek of excitement as I opened them. The Botanica pattern is gorgeous, I'd made the right choice and I was so pleased I also ordered the matching SKINS DNAmic Women's Speed Sports Bra. I needed to complete the look, right?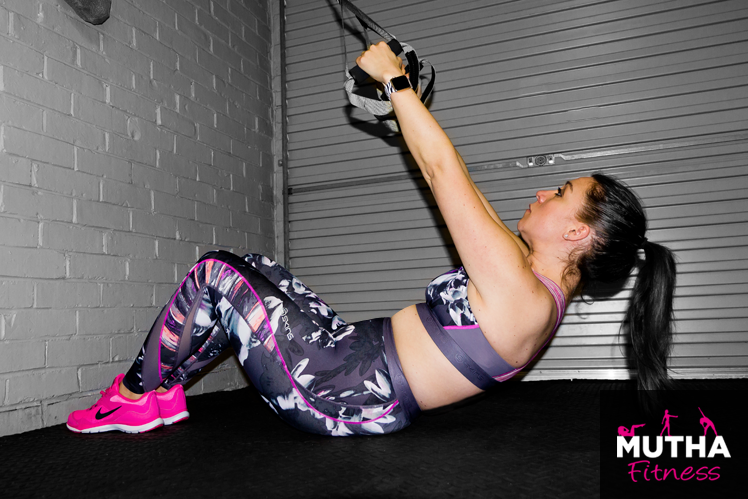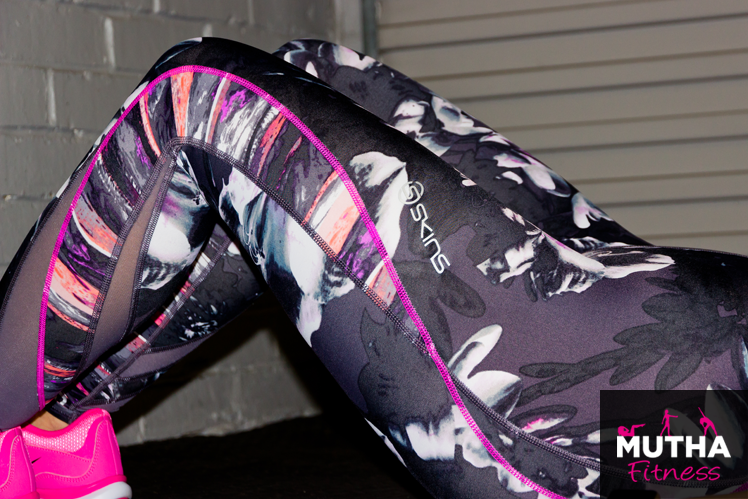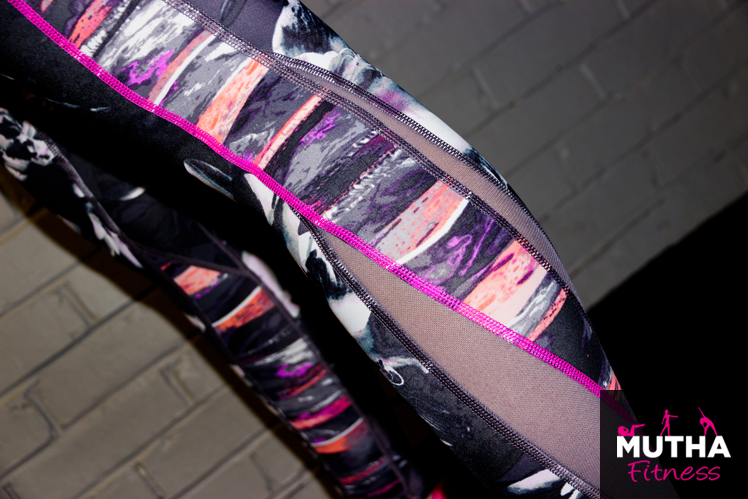 Crunch time, do they fit? I was right to trust the size guide and they are a perfect fit. I love that they sit high up on my waist and over my hips making the chance of any 'muffin top' none existent. They really do keep you comfortable and supported even through high intensity work outs which is a massive plus point. When we go running with our dog I hate when I have to pull my leggings up mid run, it affects my running style, ha! Not a problem with the DNAmic tights. Result!
It's difficult to explain how or why they feel so much more comfortable than other sports tights I've owned. They fit in all the right places and almost give you a springy feeling when you move in them rather than feeling restrictive. The technology that SKINS use is evident in the feel and function of the products and you can tell that the panels and seams have been positioned to ensure the highest level of comfort and performance in your work outs. SKINS are made from moisture wicking fabric that brings the sweat from your skin to the surface of the garment which will then evaporate and ultimately keep you dry, so clever! They are also 50+ UV protection so as well as keeping you cool and dry, they are also protecting you from sun damage.
My verdict. They really do tick all the boxes. I can't reinforce enough how comfortable they are and throw in the fact that they look amazing and you are onto a winner. Go on, have a peek at the SKINS range, you know you want to.

*Disclaimer: This was a collaborative post with SKINS and I was given the tights in order to give an honest review. All words and opinions are my own.