Trick Or Healthy Treat

It's that time of year again where the shops are full of Halloween costumes, decorations and huge bags of themed sweets. We've only started to go trick or treating in the last couple of years because until then the kids showed no interest and if we could avoid wandering the streets on a cold October night, then we would. Of course at 5 and 7 the kids now love the idea of getting dressed up in a scary costume, having their face painted and heading out to collect as many sweets as they can.
OK, so from a role model point of view, myself and the hubby got chatting. Of course the kids love sweets but I think they also just like the idea of going out and collecting things in their pumpkin shaped bucket. So how could we as a family, set a good example to the kids that come knocking on our door. We don't want to be known as the house that doesn't give out sweets so it would still need to be fun. I should point out here that we have very few rules with our children when it comes to eating sweets or snacks and I am 100% confident that this is the reason why our kids are not greedy. They don't grab fistfuls as soon as a bag is opened and they don't stuff their faces until they feel sick. Sweets are not a banned item, they are within reach at all times and because of this are not viewed by the kids as the forbidden fruit. Something to think about when choosing how you ration treats with your children.
Anyway, my idea this year for Halloween is to hand out healthy treats when kids come knocking. I've trawled Pinterest to find some of my favourite ideas and wanted to share them with you…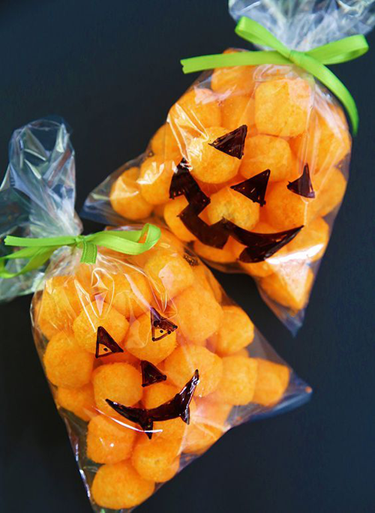 10 Awesomely Easy To Make Halloween Treats For Kids via Mark Hirst.

5 Easy Halloween Food Ideas via Jessica Lea Dunn.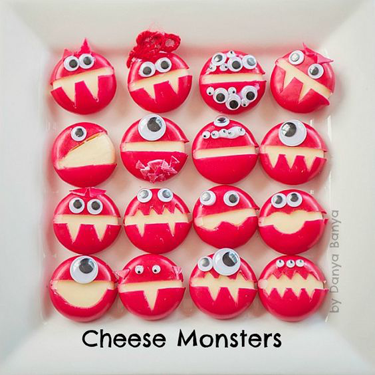 Cheese Monsters via Super Healthy Kids.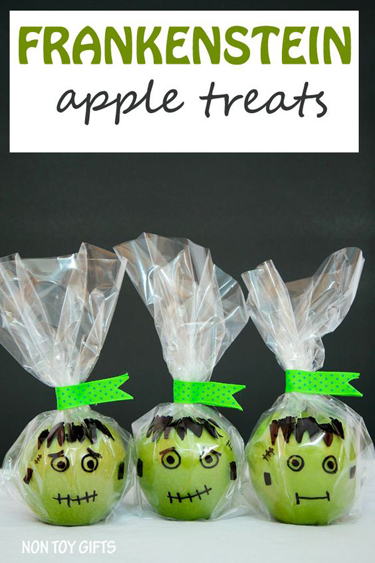 Frankenstein Apple Treats via Non Toy Gifts.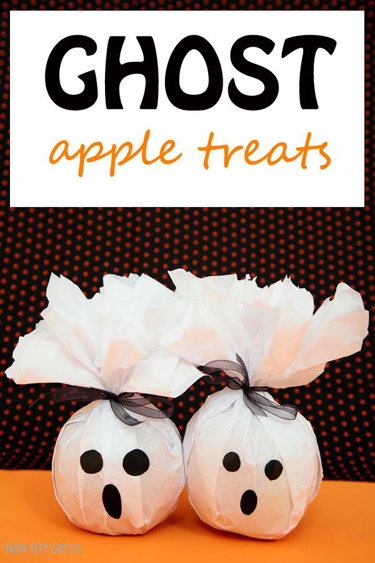 Ghost Apple Treats via Non Toy Gifts.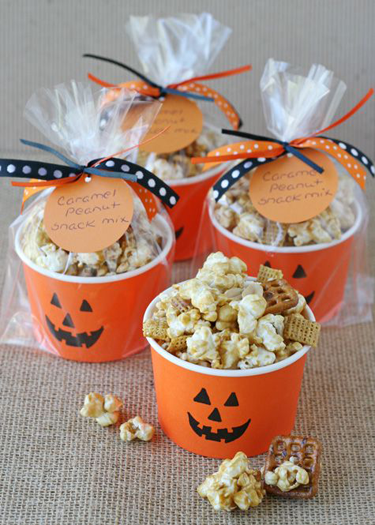 Homemade Caramel Corn Snack Mix via Glorious Treats.

34 Fun and Easy Fall Snack Ideas via Mom Life Made Easy.

Mummy Fruit For Halloween via Meaghan Mountford.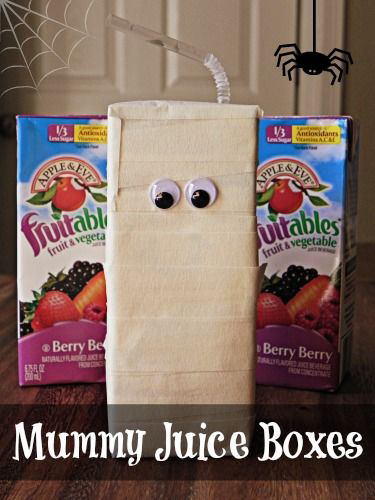 Mummy Juice Boxes via Couponing to Disney.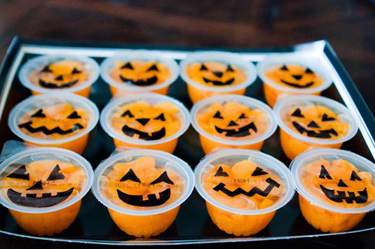 Non-Candy Halloween Treats and Party Favours via Landeelu.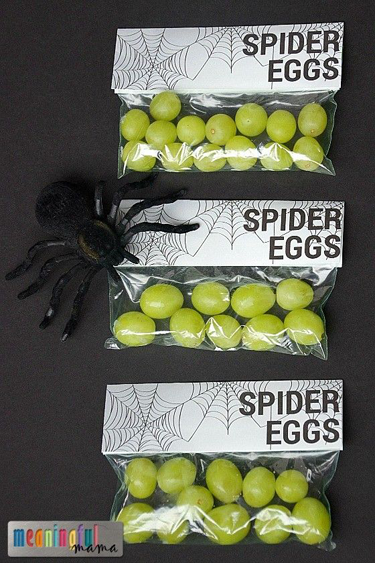 Spider Eggs Printable via Meaningful Mama.
Maybe you'll decide to join us in making Halloween healthy!