Vitality Move Chatsworth

A few weeks ago we were lucky enough to be invited to the Vitality Move event at Chatsworth House.
If you're familiar with my blog you'll know that my husband runs a Health and Fitness site too over at Father Fitness. Paul was invited as a Vitality Mover to spend the day at the event and bring his family along too. Yay for us! So we set off at the crack of dawn and made our way to the beautiful Peak District. The key to any family road trip is…. snacks! As long as I can feed the husband and the 5 year old, we're all happy.
We left Yogi with the Grandparents and when we arrived at Chatsworth House and saw all the dogs I had instant guilt. Honestly didn't think we'd be able to take him with us. As it happened the day itself was red hot and I think he would have been one very hot dog so he was probably better off at home being spoilt by my Mam & Dad anyway. I did see a couple of little dogs taking part in the music miles which was pretty cute!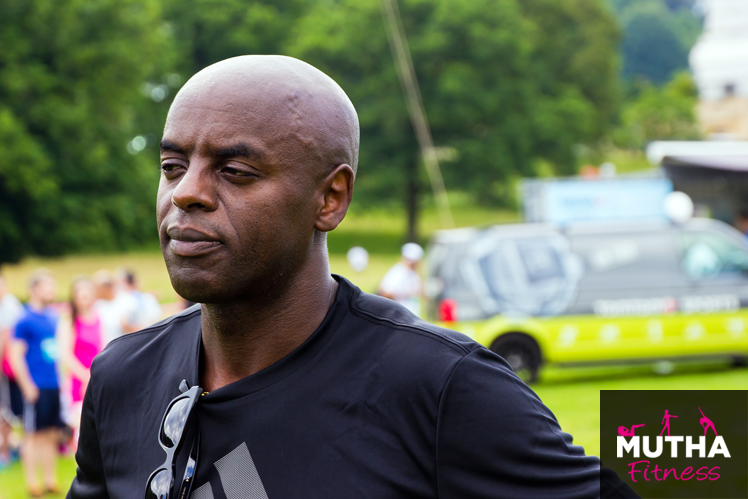 The DJ for the day was the absolute legend that is Trevor Nelson. We've always been into rap and R&B so there literally could not have been a more perfect DJ for the day than him. Our kids love music and dancing and since we invested in Sonos speakers and a Napster subscription we have music playing all day long. At the event the music was belting out from the moment we arrived to the moment we left which made for a brilliant atmosphere and some pretty funny videos of the kids too, ha!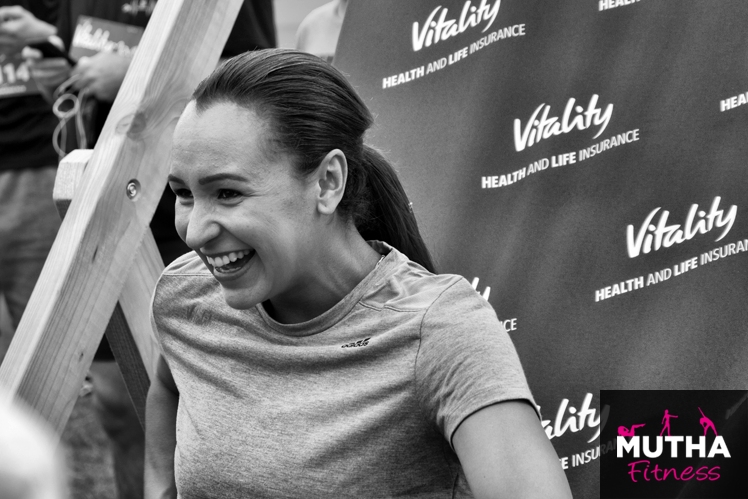 As a family we decided to do the Music Miles which you were able to run as many as you liked, at any time of the day. The only difference was the style of music playing around the course and the wrist band design at the end. We started with a Trevor Nelson Floor Fillers mile and made it round quite happily apart from the last 50 metres where Emma who's only 5 with little legs, bless her, decided it was too much and had a few tears. She soon got over them when she got her huge medal and bright green wrist band.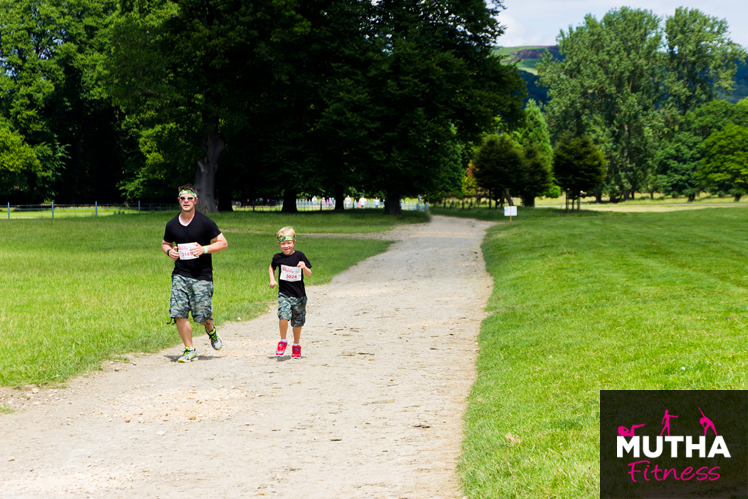 That was her done for the day though and couldn't be persuaded to join Paul and Adam on the Disney Music Mile. Instead we watched and cheered them on while listening to Disney songs. We also got to see Jessica Ennis and her son complete the Disney mile too which was nice. Paul gave Emma his pink Disney wristband which made for one very happy little girl.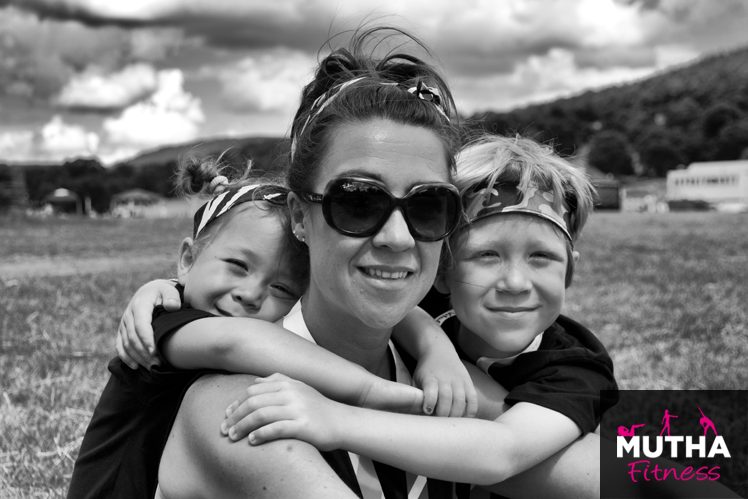 Being at the event and seeing all of the people entering the 5k and the 10k runs did get me thinking. There's no way I would have entered either of those runs. Mainly because in my head I think I'm not capable of them. I've never ran as far as 10k because I'm more of a walker than a runner. We tend to do a couple of miles at a decent pace with the dog instead of lengthy runs. Paul was always the runner and I was always the spectator and loyal supporter. I think the reality now, since losing two stone and getting myself fitter, is that I could do a 5k run. I don't feel like dying when we finish our two miler and that includes the killer hill so surely another mile is possible. Of course it is! The truth is, and I'm fairly certain I'm not alone in this, is that when I think of organised events I think of die hard runners with rock hard abs, skimpy lycra and state of the art running watches. I feel intimidated by the thought of all of these really fit people making me look even more like a fat sweaty mess. I have mental images of these people tutting at the amateurs who are just getting in their way and ruining their chance of a PB, relentlessly checking their watches and with their absolute game face on. Honestly, this really couldn't have been further from the truth at Vitality Move and I'm sure other events too. The range of people participating was from young to old and of all sorts of shapes and sizes. The runs weren't even timed so everyone was just so relaxed about it. The day was about getting yourself and your family moving. Mission accomplished. There was so many people entering a 5k for the first time and they were doing it with friends and family. Brilliant.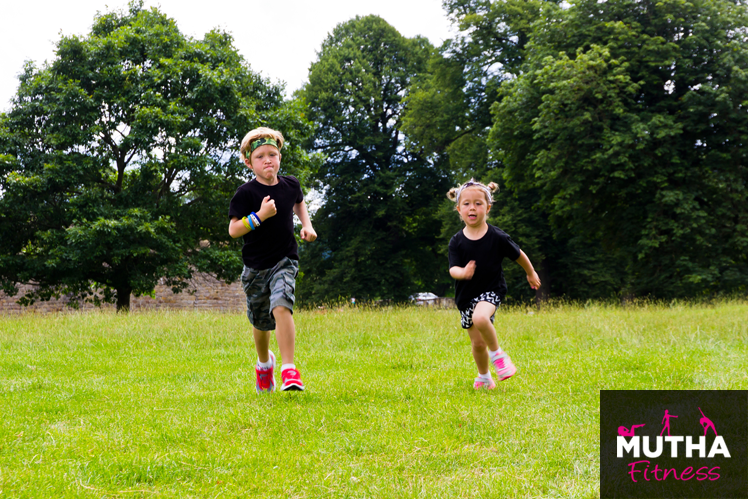 My main point here is to say don't be put off by entering an organised run. Believe me, there aren't many actual real human people who fit the description of my mental images. Most of the people I saw that day look just like you and me and were there to have fun! So if you'd love to take part in an organised event but have never taken the plunge. I urge you to get it booked. If you fancy giving Vitality Move a go they are returning next year so look out for dates and locations.
If you want to read more about our day head over to Father Fitness and read his review of Vitality Move at Chatsworth House.
Did you attend Vitality Move this year?

*Disclaimer: This was a collaborative post with Vitaity Move and I was given free entry in order to give an honest review. All words and opinions are my own.